Our Creative Team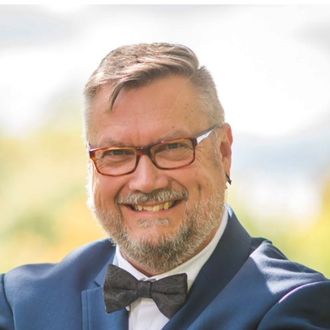 Adriaan Bakker
Musical Director
Adriaan has 46 years of experience working with church choirs and community choirs as both an accompanist and conductor.  He graduated from Wilfrid Laurier University in 1984 with a Bachelor of Music (Hons) degree.  He was the first non-educator to conduct the Scarborough Teachers' Choir.  Adriaan is currently the Director of Music for All Saints' Anglican Church in Whitby where he has served for 18 years.  He teaches organ and piano and does freelance accompanying for students doing festivals and exams.  He has served on the board of the Summer Institute of Church Music held in Whitby and is a former president of the Durham Region chapter of the Royal Canadian College of Organists.  He has also served on the boards of several other non-profit organizations in the Durham Region.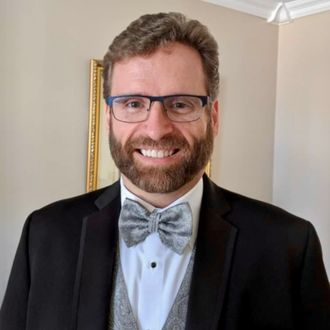 Charles Gerard
Accompanist
Charles Gerard was born in Toronto and lives in Whitby with his wife Dara-Lynn and daughter Julianna.  Their eldest daughter, Alexandra, lives in Toronto wth her husband Marcus Venables.  They all attend The Salvation Army where they are very involved.  Charles began his career as an accompanist 37 years ago and played for many Songster Brigades and church events ever since.  Charles studied privately with Antonia Mazanova-Caubet in Windsor where he completed his ARCT in Piano Performance through The Royal Conservatory of Music in Toronto and his A. Mus. in Piano Performance through the Western School of Music in London.  Charles is a piano teacher, collaborative artist, composer and arranger.  He  currently works as a collaborative pianist in the Greater Toronto Area.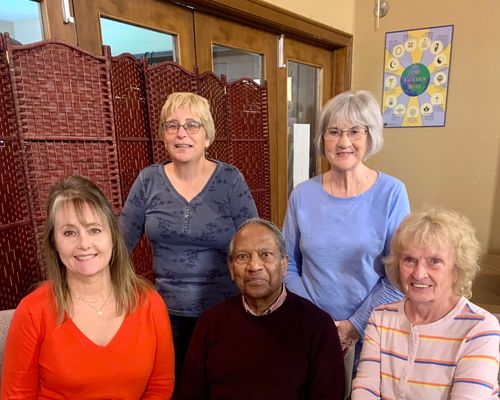 2022-2023 Durham Notables Committee
Back Row: L. Coish, M. Power
Front Row: L. Donovan, D.Fernandes, J. Crawford
The committee works hard behind the scenes to ensure the smooth operation of choir business, operations and communications. We value working collaboratively with the Director and the Accompanist to facilitate our choir's success, while striving to maintain the vision and legacy of our late choir director.
We are proud of our growth thus far and are eager to learn and develop into an important part of the music community.